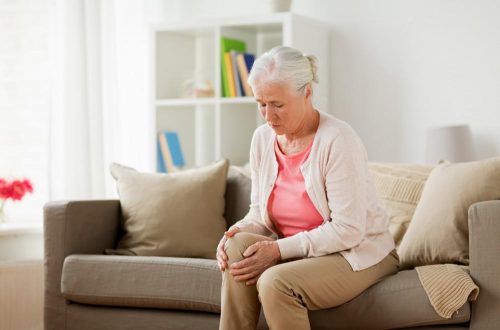 Chronic pain can be defined as any pain occurring most days or even everyday for more than 3 months. Across the country, chronic pain has become a huge public health issue. The CDC (Centers for Disease Control and Prevention) estimates that 50 million Americans are suffering. With the opioid crisis and unsatisfactory joint replacement surgeries on the rise, we opened our doors. At Nu Life Medical, we believe in better, more natural and less invasive treatments to manage your pain.
In our office, each patient receives individualized care and attention to address their unique needs. During the consultation, our providers will discuss your pain levels and life goals before assessing the best treatments. What would you do if the pain was gone?
Using the most up-to-date scientific information, technology and treatment protocols, we aim to relieve your pain without surgery or drugs. Our goal is to help keep you pain-free, active and living your best life.
---
Pain Relief Clinic Serving Dearborn Heights, Shelby Township, Beverly Hills, & Flint, MI – Non-Invasive Knee Pain Relief Near Me – Affordable Joint Pain Clinics
Meet our Award-Winning Team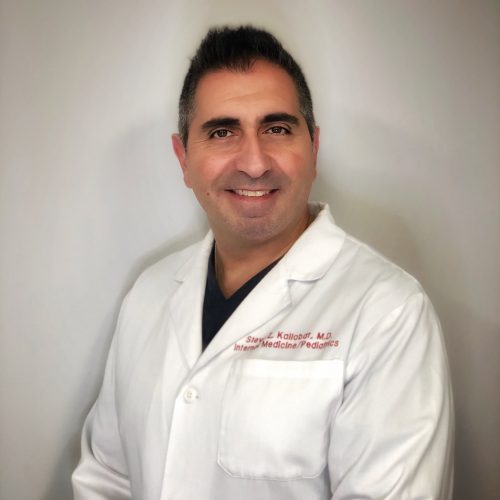 Steve Z. Kallabat, MD
Dr. Kallabat obtained his Bachelors of Science in Biology and went on to pursue his medical degree from Wayne State University. He completed a residency in both Internal Medicine and Pediatrics from William Beaumont Hospital, Royal Oak in 2001 and continues to treat patients with a variety of medical conditions. As Medical Director of Nu Life Medical, Dr. Kallabat oversees and mentors a staff of professionals who are devoted to patient care. He enjoys taking every opportunity possible to spend time with his wife and children. With his positive attitude and extensive knowledge base, he inspires the staff and patients by ensuring quality care.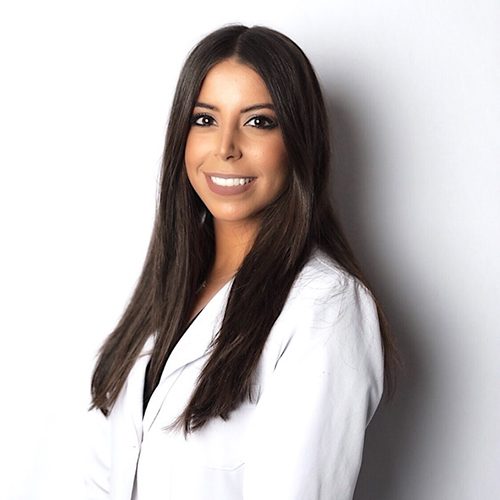 Rakel Sami, MSN, RN, FNP-BC
Rakel is a multilingual Board Certified Family Nurse Practitioner who chose this field to personally connect with her patients and ultimately change their lives. Rakel earned her Masters of Science in Nursing Degree from the University of Michigan- Ann Arbor. After working in the surgical field for 6 years and family medicine for 2 years, she joined the Nu Life Medical team without hesitation because she believes in the regenerative treatments offered as an alternative to invasive surgeries. She feels truly rewarded seeing her patients' physical progress and hearing the success stories that they cannot wait to share with her. Outside of work, Rakel loves spending time with her family and is an active philanthropist working with many local organizations. Rakel's experience, skills, and continued education and training make her a valuable asset to our team and provider to our patients.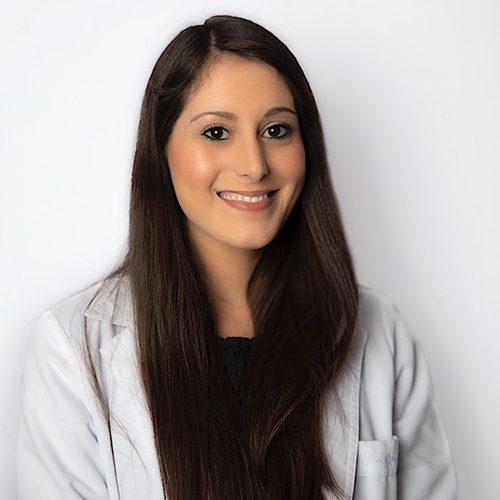 Candace Gumma, MSN, RN, ANP-BC
Candace knew at a young age that she wanted to help people, so the medical field felt like a natural choice. She graduated with her Bachelors of Science in Nursing from Oakland University and from Madonna University with her Masters. What she loves most about the alternative medicine she practices here is the ability to spend time getting to know her patients and their pain. Everyday is fulfilling when she gets to see first-hand the positive results her patients get from the treatments. Candace is a mother of 2 young children and loves experiencing new things with them and her husband daily. She brings organization, skill, and the bubbliest personality to our team.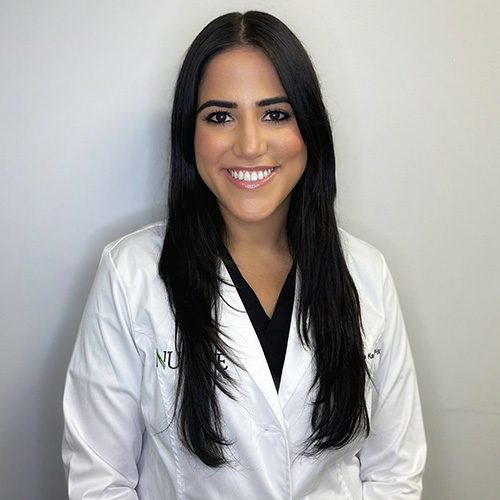 Shavonne Karam, MSN, RN, FNP-BC
Shavonne is a board-certified family nurse practitioner. She earned her Bachelor of Science in Nursing from Madonna University and her Master of Science in Nursing from the University of Michigan Ann Arbor. Her interest in regenerative medicine began when she gained five years of valuable experience working in physical medicine and rehabilitation at a local hospital. The two fields coincide by sharing common goals for patients; to restore functional ability and to improve quality of life. Shavonne is also a certified nurse educator and aims to share her knowledge in order for her patients to understand their diagnosis and plan of care. She is a member of the Chaldean American Association of Health Professionals and speaks Chaldean and Arabic. At Nu Life Medical, Shavonne enjoys forming connections with patients and playing a role in their relief of ailments. When not at work, Shavonne enjoys traveling with her husband, playing tennis, and trying new restaurants.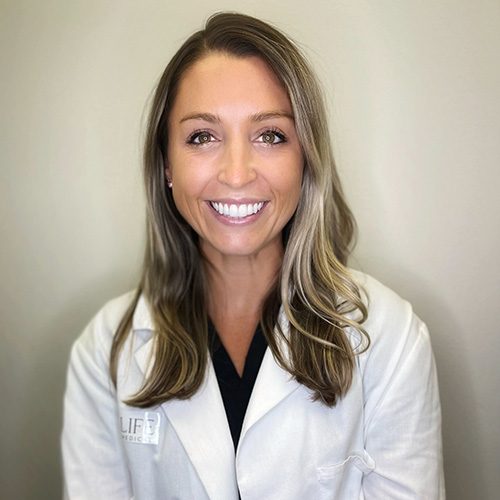 Brianna Sikorski, MSN, RN, FNP-C
Brianna is a national board-certified Nurse Practitioner (NP), who received her undergraduate nursing degree from the University of Iowa (go Hawkeyes!), and her NP degree from Georgetown University in Washington D.C.. Brianna enjoys working at Nu Life Medical as the work environment is incredibly positive and patient focused. Everyone truly cares about making each day better than the last! She enjoys getting to know the patients while also helping to alleviate their joint pain; thus, improving their quality of life. In her free time, Brianna enjoys staying active – hiking, skiing, traveling (she hopes to go to Italy or Greece in the future) and spending time with her friends and family!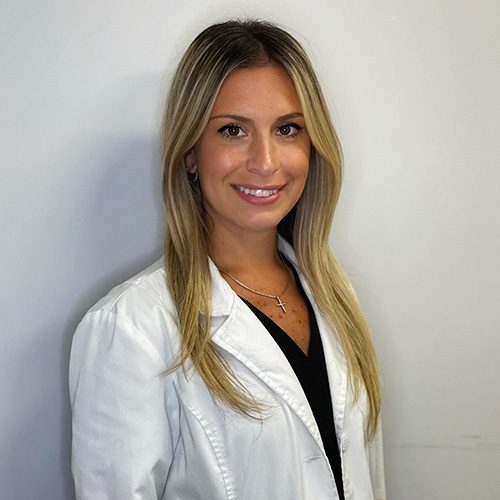 Alexis Kashat, MSN, RN, FNP-C
Alexis Kashat is a certified family nurse practitioner with a love for helping others. She received her Masters of Science in Nursing Degree from South University and has a wide variety of experience in cardiology, rehabilitation, medical, and surgical services. Alexis is in constant research of the latest treatments and modalities in order to better accompany her patient's needs. She has a firm belief in non-invasive treatments and procedures that help her patients feel their best without surgical intervention. Her personality shines with every encounter she has with the patients at Nu Life Medical. She makes the workplace that much more enjoyable with her charismatic personality. In her free time, she loves to spend time with her children, husband, friends, and family.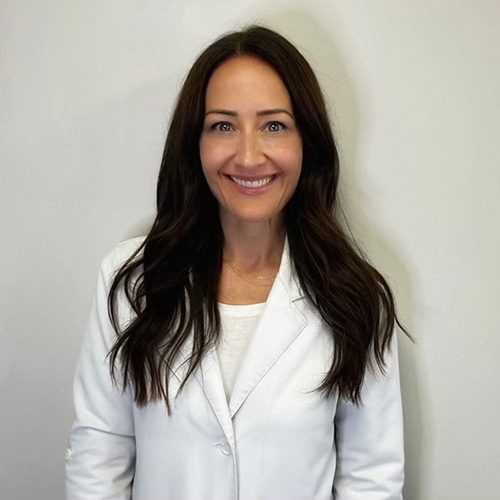 Joey Guz, MSN, RN, FNP-BC
Joey is a Board Certified Family Nurse Practitioner, and holds 3 other degrees, including an Associates in Applied Science, a BS in Nursing, and a BS in Human Health Service Administration. In her "other professional life," Joey is also a whole-health coach for clients around the globe. She pursued becoming a Family Nurse Practitioner because she is driven by her passion for health and healthy living, and wanted to influence and impact her patients' lives accordingly. As such, Joey earned her MS in Nursing from the University of Detroit Mercy and, subsequently, specialized in radiation/oncology for 4 years at the Van Elslander Cancer Center. She jumped at the opportunity to switch gears and join the Nu Life Medical team because she wholeheartedly believes in a more natural, holistic approach to treating patients and improving their quality of life. The fulfillment she receives from watching her patients improve and the camaraderie and professionalism that she is surrounded by from her Nu Life family is what inspires her to ecstatically come to work each day. Outside of work, Joey loves spending time with her family & friends, adventuring and traveling to near and far off places.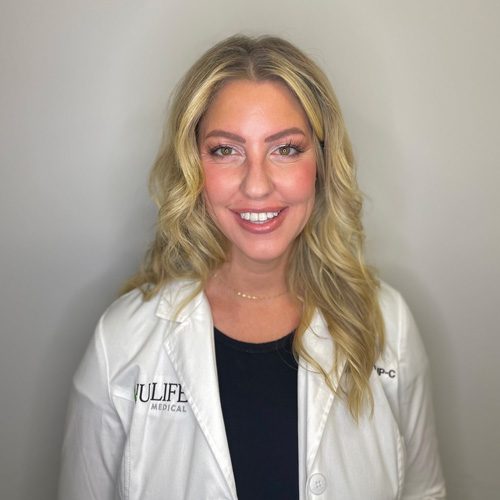 Wendy Titsworth, MSN, RN, FNP-C
Wendy is a highly experienced board certified Family Nurse Practitioner with an extensive practice background in hospital based critical care and evidence-based, family centered care spanning through all life stages. Wendy received her Baccalaureate in Nursing from the University of Michigan-Flint in 2002 and Master's in Nursing from Indiana State University in 2013. After working in hospital centered care for 11 years and family medicine for 9 years, Wendy has transitioned her focus, embracing NuLife Medical's patient centered and problem focused approach to patient care which extensively improves their patient's quality of life. Wendy grew up and continues to reside in the Flint area allowing her to identify and meet the unique needs and challenges of both the individual patient and community. Wendy is married and a busy mom of 3 children and two dogs. Wendy enjoys spending time doing family activities, participating in a variety of sports, and volunteering in community outreach efforts. Wendy's medical experience and community ties will enhance NuLife Medical as it becomes a new and preferred provider to the Flint community.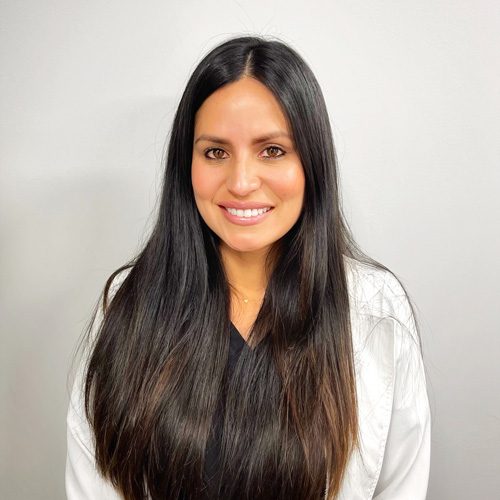 Ashley Hindo, MSN, RN, FNP-C
Ashley is a Family Nurse Practitioner who began her love for medicine at a young age. After caring for family members with various cancer treatments, she devoted her career to healthcare and vows to provide the utmost quality care for all. She obtained her Bachelor of Science in Nursing degree in Texas where she was born and raised and furthered her graduate studies in Michigan. She strives to help her patients reach their fullest potential and encourages them to live an active healthy lifestyle. She loves being a mother of four, traveling, and exercising which she believes is the key to a happy and healthy life. Ashley is known to put a smile on everyone's face with her vibrant personality and heart of gold.

The Proof is in Our Patients
Discover The Difference our Treatments Can Make for You
Schedule Your No Obligation Consultation Today!