What would you do if the pain was gone?
You'll feel like yourself again — without surgery.
If you're wondering whether our unique protocols really work, read a few testimonials, consider your options and give us a call. Your initial consultation is free — and we will tell you if your insurance benefits will cover treatment prior to starting.
Do your knees hurt?
Are you tired of experiencing knee pain when you stand up, sit down or walk?
Do you start looking for a place to sit down when you're out and about?
Have you reduced or stopped activities you used to do with ease?
We'd love to help you avoid surgery with the Advanced Arthritis Relief Protocol (AARP Program), used to treat knee pain caused by Osteoarthritis.
Advanced Arthritis Relief Protocol (AARP Program)
Guided Imagery + All-Natural Injection + Brace + Physical Therapy = Success.
Our protocol uses an all natural substance that is injected into the joint space of the knee. It is a nonsurgical procedure that supplements the lost lubrication found in your joints. This is also known as  viscosupplementation. This is a great solution for you if you have found little to no relief from pain killers, medications, therapeutic exercise or even surgical interventions.
We do it right. We do it better. We know because our patients report remarkable results. Through this five-week protocol, you are weeks away from knee pain relief without surgery!
Here's what makes our protocol more effective: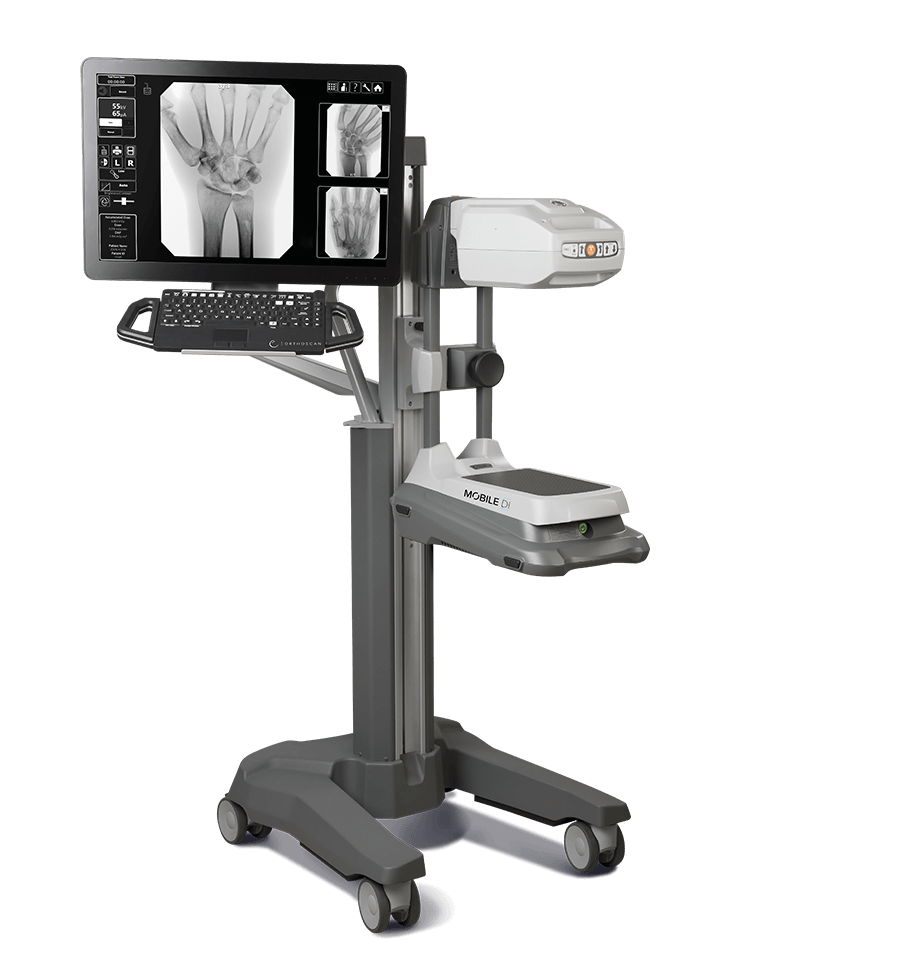 We'll Ensure 100% Accuracy
The equipment we use is considered to be breakthrough technology called fluroscopy. This is a mobile x-ray machine that allows the health care provider and the patient to see the joint through live imaging as the minimally invasive injection is administered. This guided imagery helps confirm the injection placement, ensuring 100% accuracy. 
Without the use of fluroscopy, there is no guarantee that the injection will be administered correctly, which could make the whole procedure useless and ineffective. We want to ensure that our patients get the best results possible by taking this extra yet necessary step. 
With the use of an offloading knee brace, we see patients meet levels of knee pain relief quicker and more effectively. 
In order for the injection within the joint to do its job, the joint should remain separated. Our patients are custom-fitted with a weight-bearing, offloading knee brace that helps increase the joint space and provide relief in combination with the injections. We advise our patients to wear the brace for 3 hours post-injections and with any strenuous activity. This brace is typically covered by most insurance plans.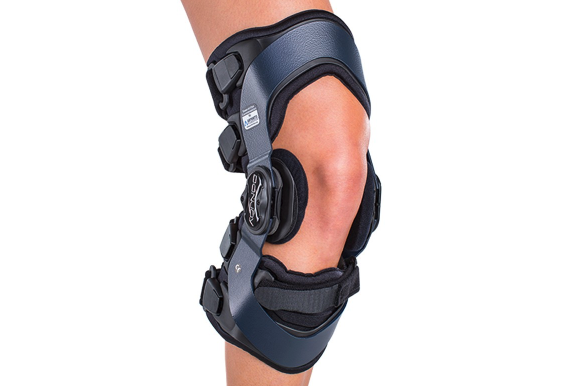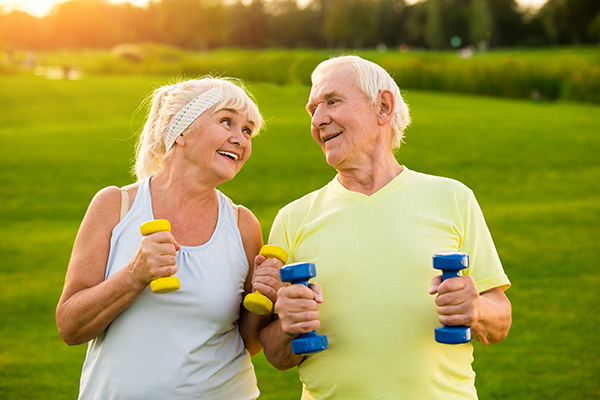 We'll help you feel better so you can move! The final piece of this protocol is Physical Therapy. This allows our patients to strengthen their joints and surrounding muscles. The physical therapy combined with the injections themselves and an offloading knee brace will help alleviate your pain and get you feeling like your best again.
You'll be so glad that you didn't opt for surgery!
Our office accepts a wide variety of insurance plans. We are in network with Medicare, BlueCross BlueShield, Blue Care Network, PriorityHealth, Humana, UnitedHealthcare, HAP, AARP, Aetna, Meridian and more!
In many cases, Medicare along with a supplemental insurance plan will cover 100% of the cost for your treatment. Call us today to find out if your insurance plan is accepted! We will always let you know if you are covered for the treatment before you begin.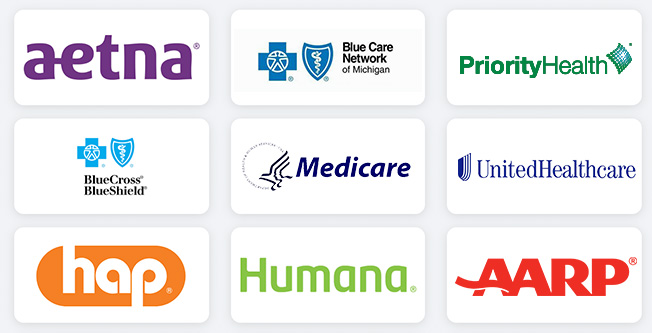 Click here for Financial Policies
Our Treatments for Chronic Shoulder Pain
Life can be very difficult when you've got shoulder pain. The little things like styling your hair or reaching the shelves in your kitchen can become major undertakings.
The unfortunate fact is that shoulder pain is very common and the older you are, the more common it is. Pain ranges from mild to severe and can come on gradually or suddenly. It can be mild or intense. With so many variables and a multitude of possible causes, it's important to get a proper diagnosis to determine the most effective treatment plan.
If you've got shoulder pain that isn't responding to over-the-counter pain relievers or therapeutic exercise, it's definitely time to learn your options. At Nu Life Medical, we'd like to help. Come in for a free, no-obligation consultation. We'll spend the time to get to know you, your health history, take complimentary X-rays and discuss your options. Our goal is to help your body begin the healing process and help you to avoid surgery.
Our Treatments These Areas
Elbow:
You don't have to be an avid tennis player to be diagnosed with tennis elbow. In fact, you don't even have to pick up a tennis racquet. Tennis elbow is a term for elbow tendonitis, or rather inflammation and pain near the elbow.
Pain tends to gradually worsen and radiate from elbow to forearm, even reaching the back of the hand. While there are a number of surgical techniques designed to manage tennis elbow, at Nu Life Medical, we provide less invasive solutions to help you avoid those surgeries.
Wrist:
Are you feeling pain, tingling and numbness in your hand or arm? You could be suffering from a common condition called Carpal Tunnel Syndrome. Early diagnosis is important, because this condition gets worse over time. Left untreated, Carpal Tunnel can lead to permanent nerve damage. If you've had symptoms for more than 6 months, surgery may be recommended. We're here to tell you about other options - non-surgical options! Regenerative medical treatments can boost your body's healing power and help you avoid surgery. To learn more, schedule your free consultation today.
We offer the following highly-effective treatments. At this time, insurance companies do not provide coverage for these.
Get Relief Today at Little or No Cost to You
Schedule Your FREE Consultation Today!

The Proof is in Our Patients
Discover The Difference our Treatments Can Make for You
Schedule Your FREE Consultation Today!